We're back with our popular online reviewer workshop! We will again simulate the peer-review process with two new dummy papers. Participants will review the papers in advance of the workshop and in the workshop itself, we will go over those papers and the peer review comments that were submitted in advance.
The workshop has been moved to January 18, 2023 but still at the same time as before, 14:30-16:00 CET. Check your local time here!
Once registered for Editorial Manager, you will be invited to review 2 papers. You can choose whether to pick one or review both, and accept the review invitation directly in Editorial Manager.
You will then have 2 weeks to submit your peer review comments - just like regular reviewers for CVIR!
You can start your review and save it online to come back later - just be sure to finish it before December 31, 2022 when CVIR Editors Julien Garnon and Bien Soo Tan will have a look at the peer review comments.
Then you're all set! We will see you online in December where you will be joined by Editor-in-Chief Klaus Hausegger and CVIR editors Bien Soo Tan and Julien Garnon to go through the reviews you've left, highlighting what was done well and what can be improved on.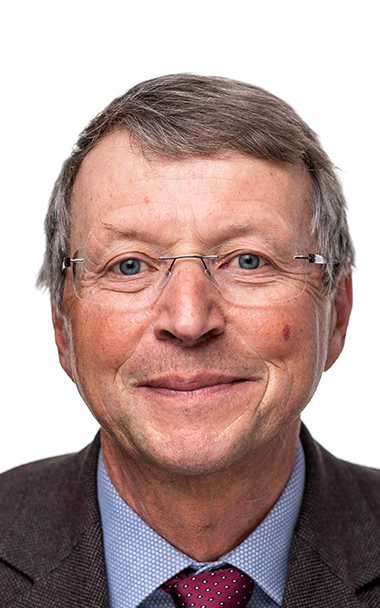 Prof. Klaus Hausegger,
CVIR Editor-in-Chief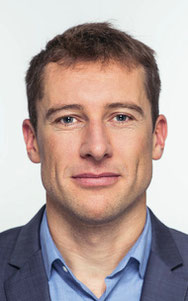 Dr. Julien Garnon,
CVIR Section Editor, Musculoskeletal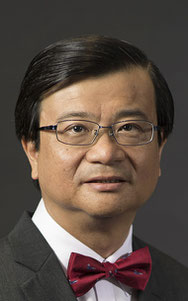 Prof. Bien Soo Tan,
CVIR Regional Editor
To register for the workshop, please use the link below.
You will be asked to log into or create a myCIRSE account in order to register. Please indicate whether you already have an account for Editorial Manager as an author or reviewer for CVIR so the editorial office team can create one for you if needed.
There is a reviewer template for CVIR, which is embedded in the Editorial Manager system - however, if you'd like to access the reviewer template directly, you can download it here.
In case you have any questions, you can always reach out to the CVIR Editorial Office at info@cvironline.org!
---
The next CVIR Reviewer Workshop will take place online on May 4, 2022 at 14:00 CEST. The goal of this workshop is to simulate the peer-review process for CVIR, including submitting a reviewer report via Editorial Manager for one of two example papers in advance of the workshop.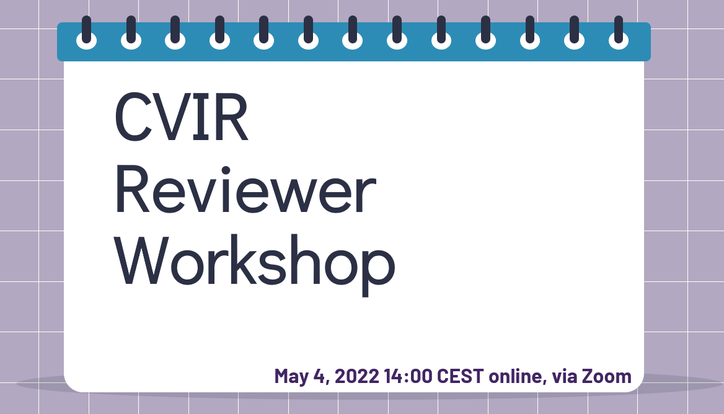 How will it work?
1. Register for the workshop here and
2. We will sign you up for Editorial Manager if you aren't already a reviewer for CVIR.
2. We will assign you both example papers - you decide which one to review, but it is to your advantage to read the second paper, as both will be discussed in the workshop
3. You will have 2 weeks to submit your review
Then, on May 4, you will be joined CVIR Editor-in-Chief Klaus Hausegger and CVIR Editors Tiago Bilhim, Miltos Krokidis, and Bien Soo Tan to have a lively discussion where you can exchange your peer review comments with other reviewers and the editors will discuss their thoughts on the papers from their perspective.
Click here to register today! 

---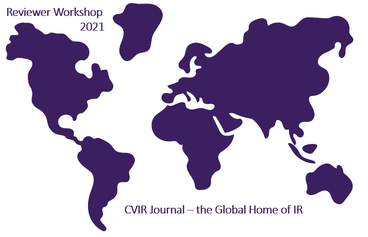 We want to thank those who were able to join our Reviewer Workshop in December!
For those who were unable to join, we are happy to share the video recordings of the presentations - see below.
We hope to see you at the next workshop for reviewers in May 2022! Keep an eye out for more information on this web page.
Section Editor for Embolisation Dr. Tiago Bilhim  presented on what editors look for in a good review and why reviewing is beneficial - not only for the journal or fellow researchers, but for yourself and your professional development!
Dr. Ali Alsafi has been recognised for his stellar reviewing, and has won the award for Outstanding Service to the Journal for the Most Reviews Carried Out in both 2018 and 2020.
We were honored to have him give us his perspective and approach on reviewing and also for outlining for new reviewers how to navigate Editorial Manager.
Prof. Dr. Marco Das is a CVIR Editorial Board Member and winner of the award for Outstanding Service to the Journal for the Most Reviews Carried Out in 2020.
We are incredibly grateful for his participation in the workshop. He outlines his step-by-step strategy for reviewing for CVIR, which gives viewers a helpful guide for how they can approach their own reviews.
---
Reviewing is essential for all scientific publishing. CVIR's editorial team is therefore very grateful for the more than 400 reviewers who share their knowledge by providing review comments for the journal. To help all contributors write even more concise and meaningful reports, Prof. Klaus Hausegger, CVIR Editor-in-Chief held a workshop at IROS 2020 for existing reviewers and physicians who would like to join the team.

He guided attendees through topics such as:
• How the CVIR review process works
• How to recognise the study type
• New reviewer templates
• How to write a structured review
Thank you to all participants!
---
At CIRSE 2019, Klaus Hausegger (CVIR Editor-in-Chief) and Raman Uberoi (CVIR Deputy Editor-in-Chief) held their first workshop on best reviewing practices for the journal. Both existing and those interested in reviewing were invited to join. The workshop was well attended, with more than 70 people in attendance!
A few take home messages from the workshop:
Read the invitation to review carefully, look at the article type of the paper and read the abstract.
Reply to an invitation in a timely manner.
If the deadline is too short, please ask for an extension.
Reviewers can also include in their reply the time period in which they will be away and not able to review. If you are busy or the paper is not in your area of expertise, please decline.
If you cannot do the review yourself, recommend another colleague who might be able to.
The newly implemented reviewer template in Editorial Manager, tailored to the structure of each article type, helps reviewers make structured, detailed and objective comments.
A big thank you to all participants!
Click on the below document to view the slides presented during the workshop.
Reviewer Workshop at CIRSE 2019 - Presentation
CVIR Reviewer Workshop_Presentation.pdf
Adobe Acrobat Document
1.1 MB